Education and Reflection Resources
This page contains resources that can be used before and after a visit to Promise, Witness, Remembrance. Here you'll find book and website recommendations that are designed to help parents and teachers discuss the topics of race, racism, and social justice; a digital copy of the family guide created for the exhibition; and a series of open-ended response questions that ask you to consider how you are honoring the legacy of Breonna Taylor. This page also contains a guided meditation created by Tricia Hersey of The Nap Ministry, which offers a moment of respite and care.
Family Guide
Promise, Witness, Remembrance reflects on the life of Breonna Taylor, her killing in 2020, and the year of protests that followed, both here in Louisville and around the world. This family guide is intended to help you explore the exhibition. Each section includes questions and conversation prompts that you can use to help you talk about what you're seeing, thinking, and feeling.
As you're exploring the exhibition, there may be artworks that catch your eye, but you aren't quite sure how to make sense of the piece in front of you. Try using these questions to get started:
Why did this artwork capture your attention? What do you see when you look at it?
What does this artwork make you think about? How does it make you feel?
What questions do you have about this artwork?
How do you think this artwork connects to the themes of Promise, Witness, Remembrance?
Don't forget to read the label to learn more about the piece you selected. Does knowing this information change what you think or feel about this artwork?
Promise
What does the word "promise" mean to you? How do you feel when someone breaks a promise?
A promise is a declaration or assurance that someone will do a particular thing or make a particular thing happen. This gallery asks us to think about the promise of the United States.
What promises has our country made to its citizens? Are these promises equal for everyone?
As you entered this gallery, you passed between two artworks: 15,433 and 19,281 by Hank Willis Thomas. Why do you think he chose to use flags as the basis for this artwork? What do you think of when you see a flag?
The numbers that are used in the titles of these two pieces represent the number of lives lost to gun violence in a given year in the United States. Hank Willis Thomas thinks of each as these victims as "fallen stars." 15,433 were killed by gun violence in 2019; 19,281 people — including Breonna Taylor — were killed by gun violence in 2020.
Witness
What does it mean to be a witness? What have you witnessed in the past year? How have those moments changed you?
The artworks in this gallery show us how artists serve as witnesses to history. Artists see events taking place, and they create artworks that respond to those moments in history. In turn, their artworks help us understand what is happening in the world around us.
Select one artwork and spend time with it. In what ways do you think this artwork serves to document a moment in history? How have you documented history in the past year?
As you look at November 3, 2020 by Rashid Johnson, what emotions do you think the artist is trying to show to us?
This drawing is part of a larger series called The Anxious Man. According to Rashid Johnson, he uses the color red because: "Nothing feels more urgent than a red." This particular drawing was completed on November 3, 2020—election day—and is part of a larger series of works that he made during the last year. Rather than showing just one face, Johnson includes a grid of faces to reflect the fact that the anxiety is not just his, but instead is felt by everyone.
How do you cope when you are feeling anxious or nervous about something? What helps to calm your mind and body?
This gallery contains several works by local photographers who documented marches and protests across Louisville following the killings of Breonna Taylor, Ahmaud Arbery, George Floyd, and David McAtee.
In what ways do they serve as witnesses for what happened here in our city?
A Moment to Pause
As you move through gallery 3, you might feel the need for a moment of care or a moment of rest. Text REST to 484848 to have a guided meditation composed by Tricia Hersey of The Nap Ministry sent to your personal device.
Remembrance
How do you remember and honor the people and events in your life that you don't want to forget?
Remembrance is the action of remembering something or someone, but it can also refer to an item that is kept as a reminder of someone.
The painting The Lost Boys: AKA BB by Kerry James Marshall takes its title from the Lost Boys, characters in the story of Peter Pan. BB, the subject of this painting, is one of many young Black men—like Trayvon Martin, Michael Brown, and Tamir Rice—who were killed by gun violence. They will never have the chance to grow up and realize their dreams.
How do artworks like this portrait of BB, and Amy Sherald's portrait of Breonna Taylor, help us to remember and share their stories?
Gallery 5
What words come to mind when you think of Breonna Taylor?
Breonna Taylor was a daughter, a sister, a girlfriend, a first responder, and more. In this gallery, we learn more about Breonna Taylor from two different sources. The first is a timeline of Breonna's life, written by her mother: Tamika Palmer. The second is Amy Sherald's portrait of Breonna Taylor, painted in 2020 for Vanity Fair magazine. The color of her dress, the way she stands, and the accessories she wears all reveal information about Breonna's life. We see Breonna as a strong, beautiful, and confident woman, someone who is loved.
What does seeing this portrait of Breonna Taylor mean to you? How are you keeping Breonna's legacy alive?
Promise, Witness, Remembrance continues down the stairs in the Cinema Lobby. Here you'll find two additional artworks: BLKNWS by Kahlil Joseph and Remember Me by Hank Willis Thomas. There is also a response wall in this space, where you can share your thoughts and reflections on the exhibition. You can also submit a visual response online via our Photovoice project.
Reflection Questions
Promise
What promises do you feel compelled to make after visiting this exhibition?
Witness
What have you witnessed in the past year? What actions are you taking to enact change?
Remembrance
How are you celebrating Breonna Taylor's life and keeping her memory alive?
Guided Meditation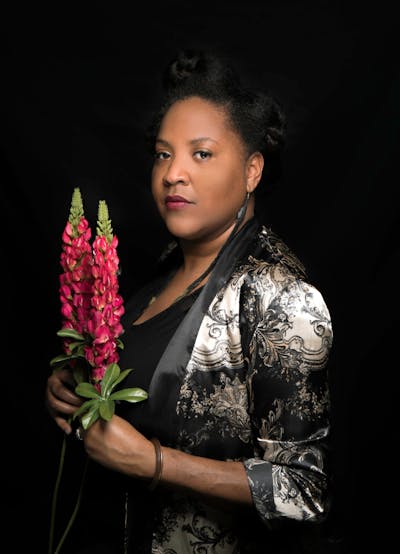 Tricia Hersey
Tricia Hersey is a Chicago native living in Atlanta with over 20 years experience working with youth and communities as a teaching artist, community organizer, poet, performance artist and theater maker. Founder of The Nap Ministry, Tricia believes impromptu spectacles can bring awareness to social justice issues that paralyze our communities. Her poetry and performance art is greatly influenced by liberation theology, creative empowerment and womanism.
Tricia was born and raised on the South Side of Chicago, thanks to her grandparents migrating from Mississippi and Louisiana during the Great Migration of the late 1940's. She holds a Bachelor of Science degree in Public Health from Eastern Illinois University and a Master of Divinity from Emory University, Candler School of Theology.
She has over 200 hours of pastoral care and chaplaincy training from her role as a chaplain intern for a large senior retirement home in Atlanta. Her recent role with The Nap Ministry has allowed her to provide spiritual care via education, counseling and rest to over 300 people in 2018.
Tricia's research interests include black liberation theology, womanist theology, somatics, healing trauma and reparations. Her work as a teaching artist, archivist assistant, community activist and trainer of arts integrated curriculum has been seen with Chicago Public Schools, Columbia College Chicago, Steppenwolf Theatre, United States Peace Corps, Google Chicago, Emory University Rare Books and Manuscript Library, and numerous community organizations and universities in Chicago and Atlanta.
Tricia loves coffee, naps, brunch and traveling. She lives in South Georgia with her husband Tommy and her son, who is nicknamed The Dream.
Art + Activism
Art and activist politics have been in close conversation throughout the modern era. In the last half century, that relationship has become more nuanced, and today it is commonplace to find "political" art hanging on the walls of museums. Indeed, little contemporary art of note can be described as entirely apolitical. Yet "political art" as it exists on a museum's wall does not always include the kind of creative making that so often accompanies activist politics—that is, the posters, graffiti, and performances that go hand-in-hand with social justice movements. What distinguishes a work of political art from a creative work of activism? Is the distinction meaningful? And, if so, what happens when a work of creative activism or "activist art" enters the art museum, such as the installation of Aron Conaway's Say Her Name: BREONNA TAYLOR (2020) in the Speed Art Museum?
The adjacent timeline includes selected works of political art and creative activism in the United States from 1972 to the present day. Although many artistic modes can be encompassed by the term creative activism, there are specific underlying qualities that inform activist art: Activist art seeks to engage social, political, and economic realities through direct action. Rather than call attention to a given issue through a political aesthetic, activist art uses tactics of organization, occupation, and visual communication to mobilize groups and to effect measurable change. In one such example of creative activism, AIDS Coalition to Unleash Power (ACT UP) staged a "die-in" at the Wall Street Stock Exchange (1989) in which coalition members theatrically "died" on the floor of the Exchange in protest against corporate profiteering by the sole drug manufacturer of the antiretroviral treatment AZT, Burroughs–Wellcome. After this and other actions, including ACT UP's now-iconic poster campaigns, Burroughs–Wellcome reduced the price of AZT by twenty percent. Furthermore, ACT UP's coalition effectively broke the silence surrounding AIDS.
Activist art is often created using collaborative methods that prioritize the creative gesture's ability to effect change over individual artistic vision. This practice often results in artworks that are anonymous or collectivist in character. Signs created for the Occupy Wall Street Movement (2011) bearing messages such as "We Are the 99%" express a collective spirit of resistance to corporate greed rather than singular gestures by individual artists. Some banners of the Occupy movement also concealed extendable ladders that were used by Occupy protesters to breach barriers and gain access to contested spaces. These creatively designed objects of resistance exemplify the pragmaticism that Lucy Lippard cited as a hallmark of activist art in her well-known essay, "Trojan Horses, Activist Art and Power," (1984). Lippard calls activist art an "art of contact" that abandons frames and pedestals and that makes use of a variety of artistic forms, practices, and strategies to infiltrate the mainstream and to effect real change.
Art that becomes symbolically linked to a protest movement functions as activism by uniting individuals around a common goal. During the summer 2020 protests calling for justice for Breonna Taylor, a portrait of Taylor created by local mural artist Aron Conaway became a focalizing point at Louisville's Jefferson Square park, dubbed "Breonna's Square" and "Injustice Square" by the local protest movement. This image of Taylor was widely shared on social media and became a visual rallying point for the local Justice for Breonna movement, serving to expand awareness and to create solidarity with Louisville Standing up for Racial Justice (LSURJ) and with Black Lives Matter movements both in Louisville and beyond.
For Lippard, works of creative activism are often characterized by their organic connection to the community for which they speak: "It is impossible just to drop into a 'community' and make good activist art. The task is specialized (though not in the same ways high art is) and it demands discipline and dedication (as high art does)." These criteria apply to Conaway's painting that was created collaboratively with artists Lydia Comer and Suzette "Hawkfire" Summers and that was originally conceived as a platform or stage to hold memorial items from Taylor's supporters. Once completed and brought to its intended display site at Sixth and Jefferson, however, supporters encouraged Conaway to display the painting vertically to make it more visible from the street. The painting then became another kind of stage, or backdrop, for supporters and those in mourning—including Taylor's mother Tamika Palmer—to be photographed with the portrait, thus adding themselves to the narrative of the Justice for Breonna movement.
In this sense, Say Her Name: BREONNA TAYLOR is very much art of the movement rather than art about the movement. Like other examples of activist art, Conaway's portrait was conceived as a vehicle for making change rather than as an object to be admired in and of itself or an object that comments on a social justice issue in a generalized manner. The Speed Art Museum installation of this work of creative activism from the local context of the 2020 Louisville protest movement pays tribute to the grassroots involvement of the many activists who asserted the value of Black lives and who gathered over the summer of 2020 in resistance to aggressive policing and racial violence. Like the other works of activist art on the timeline, Conaway's portrait engages issues of social justice through direct and collaborative creative action. Say Her Name: BREONNA TAYLOR is indeed an "art of contact" that is a part of both the local and national narrative of reckoning with racial injustice and violence.
This text and the research underlying it was created by the University of Louisville spring 2021 class on "Art & Activism" taught by Professor Chris Reitz. They are:
Abigail Briney
Ashley Bittner
Cathy Shannon
Allie Blankenship
Flora K. Schildknecht
Hannah DeWitt
Nicole Clay
Olivia Beutel
Rasheed Adedoyin Ismaila
Shachaf Polakow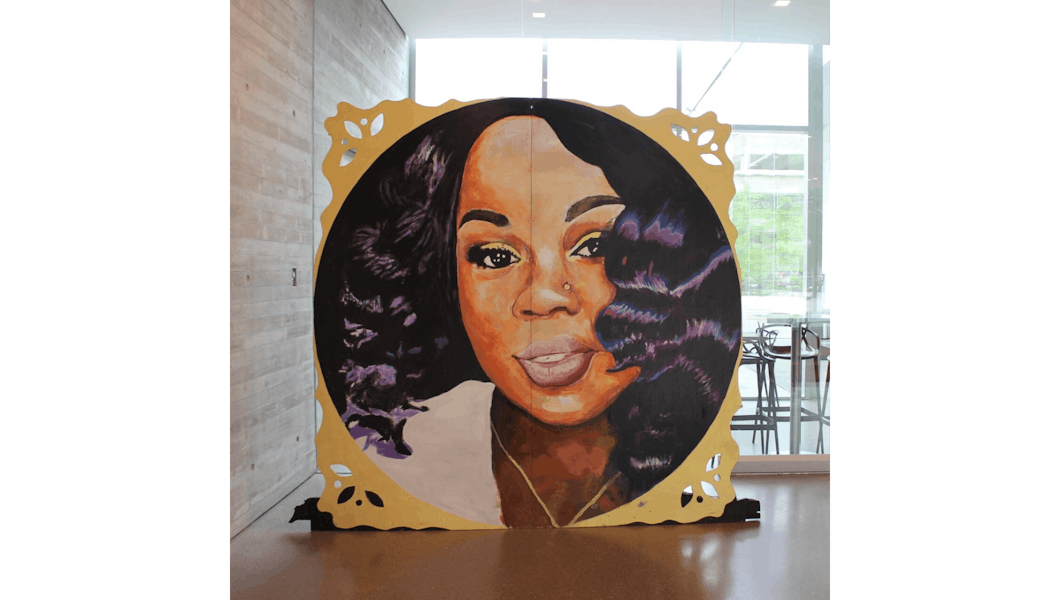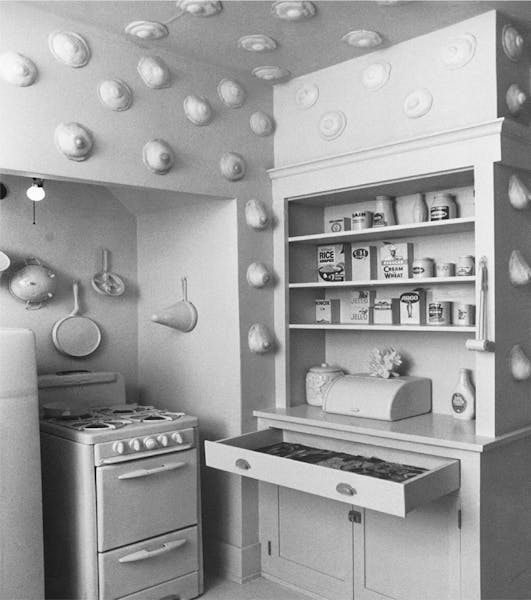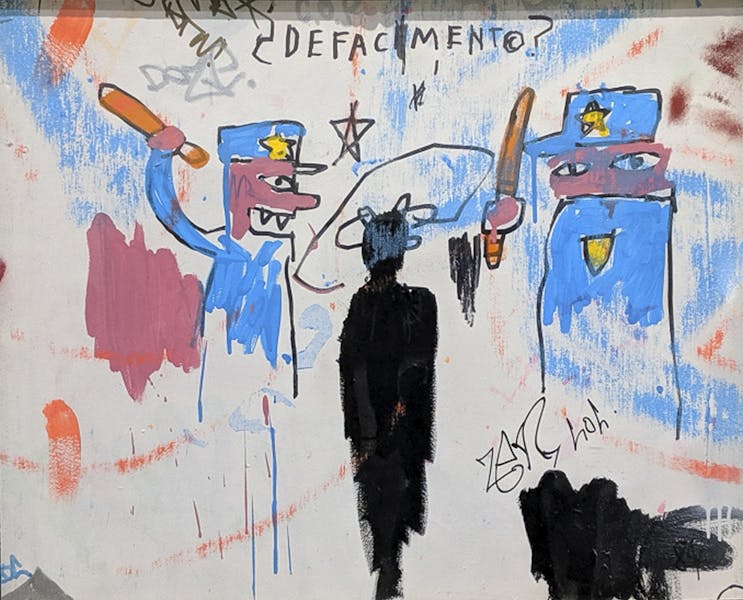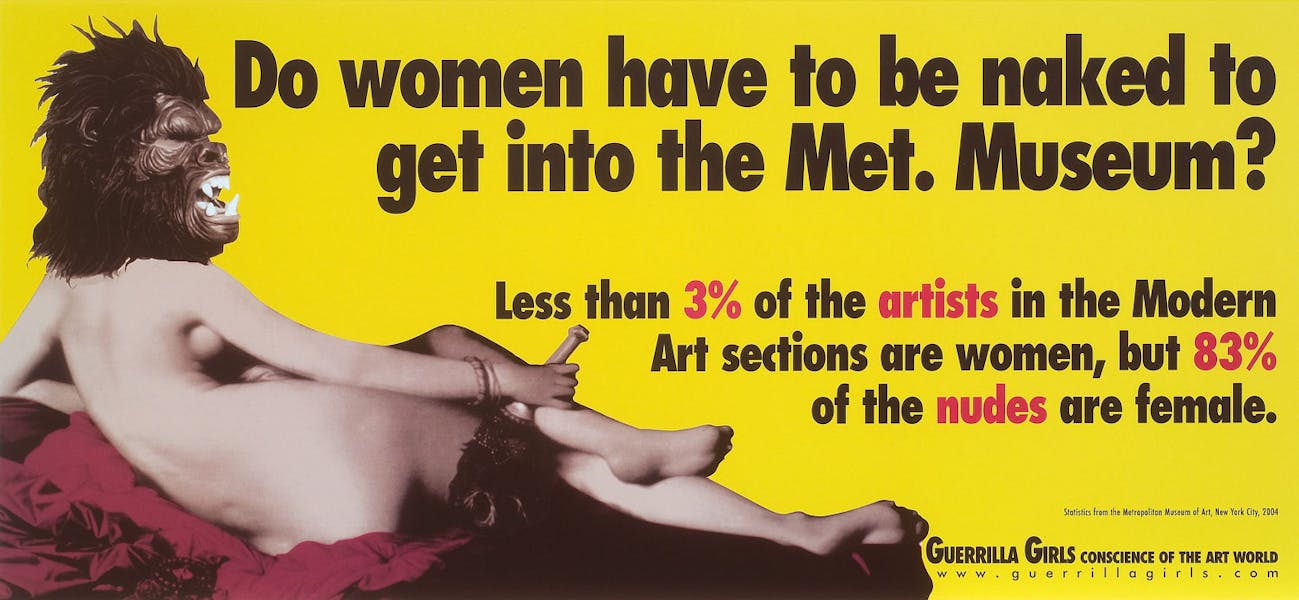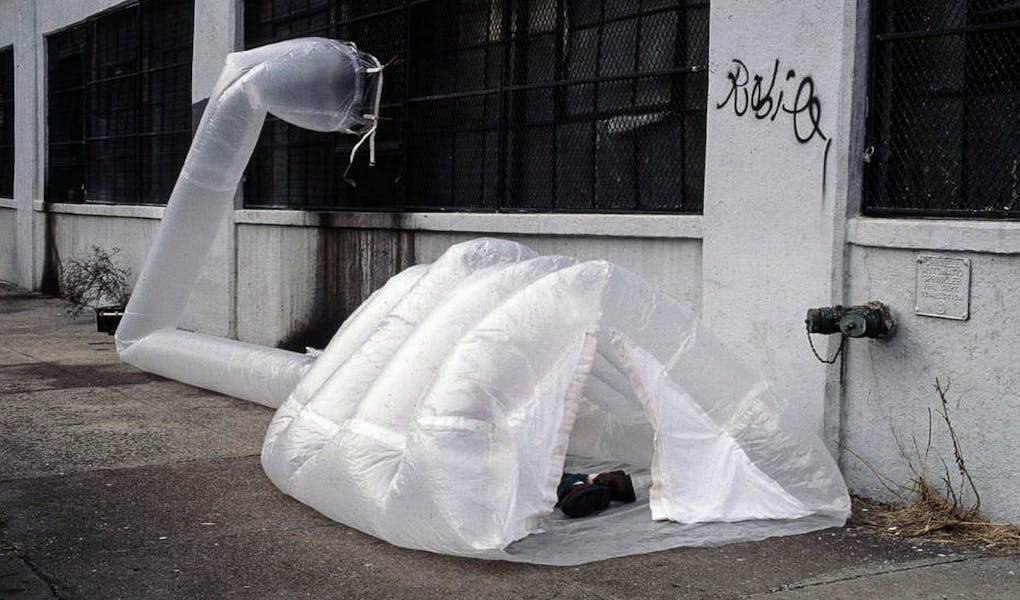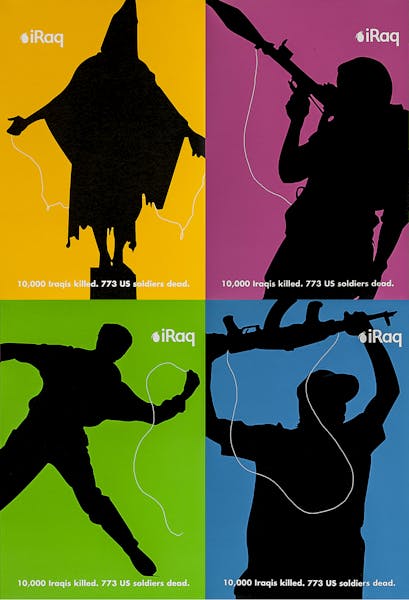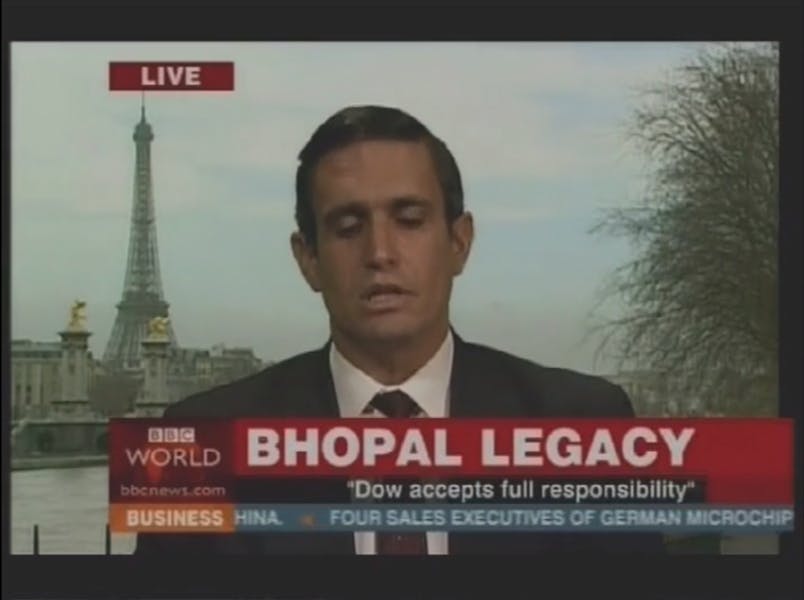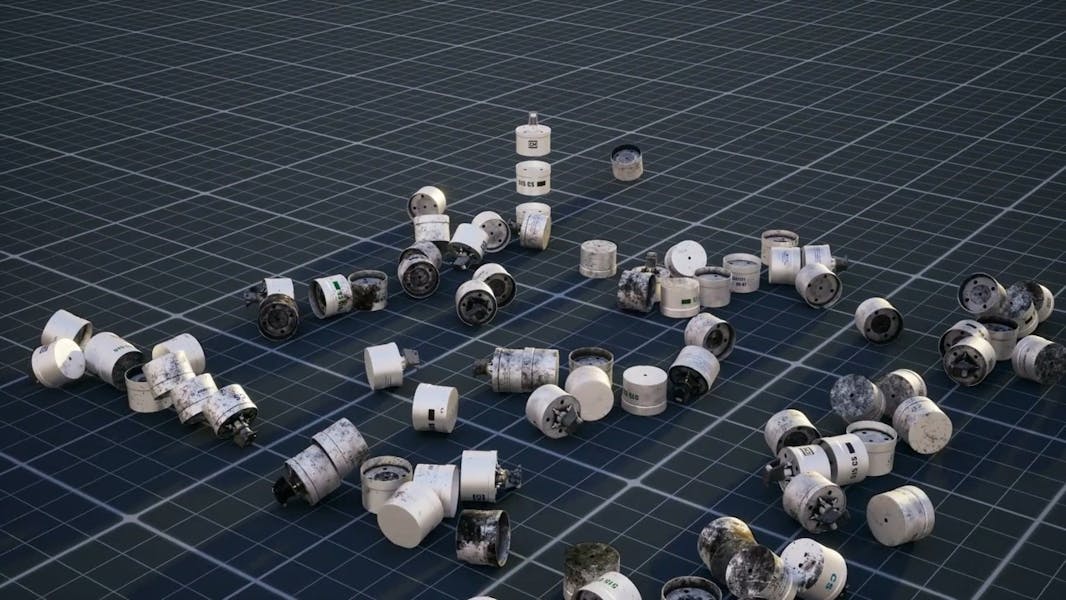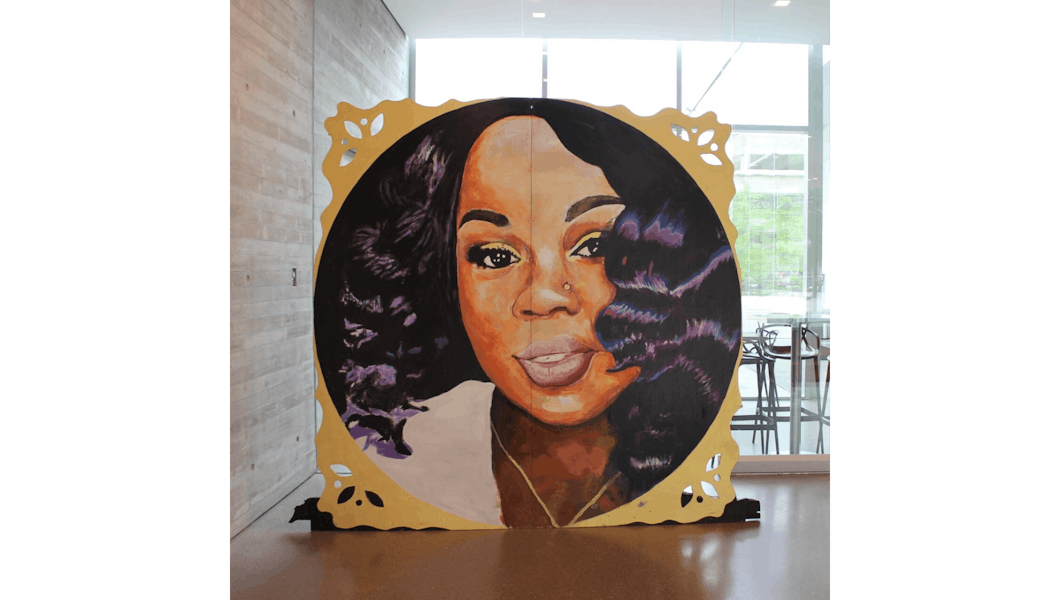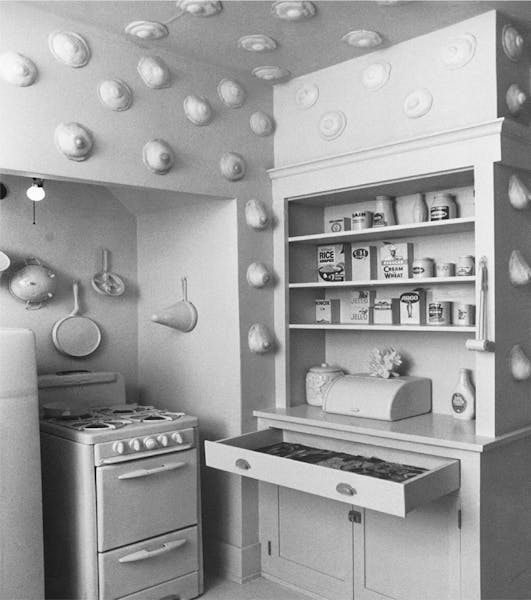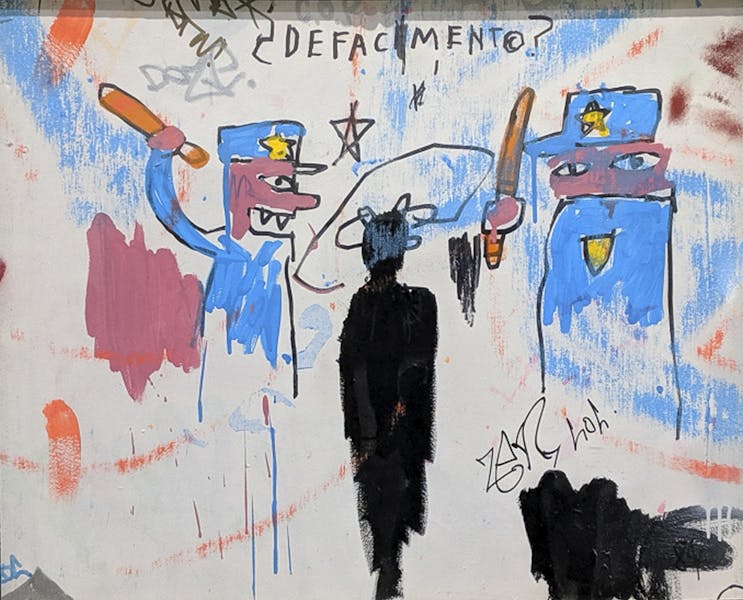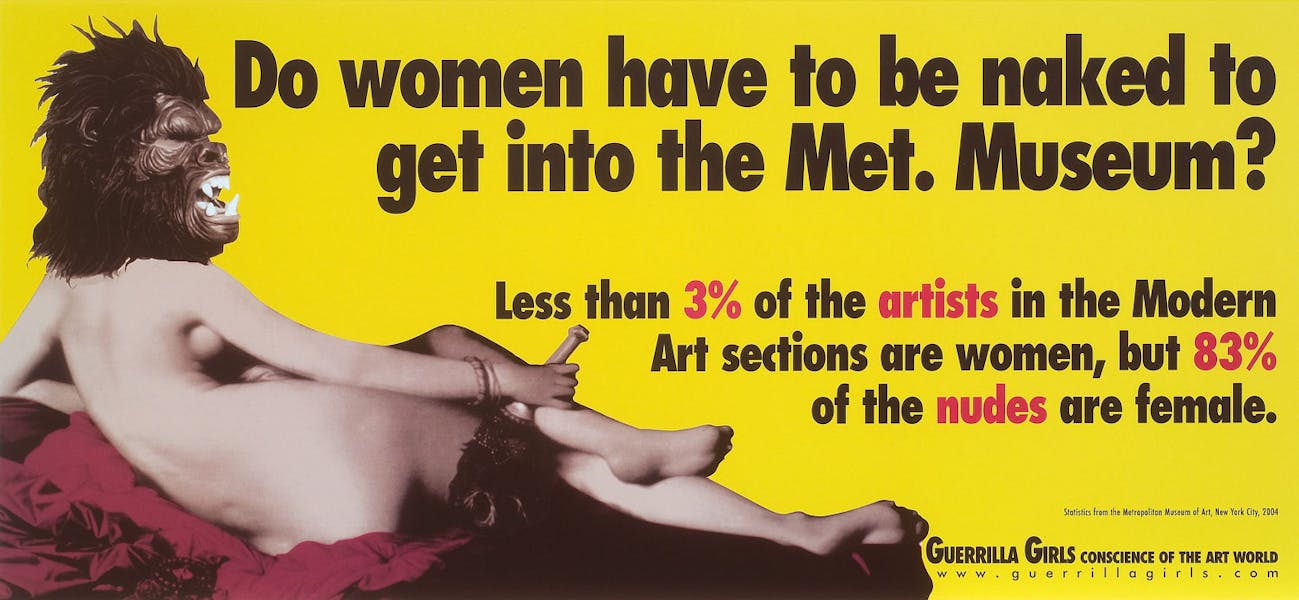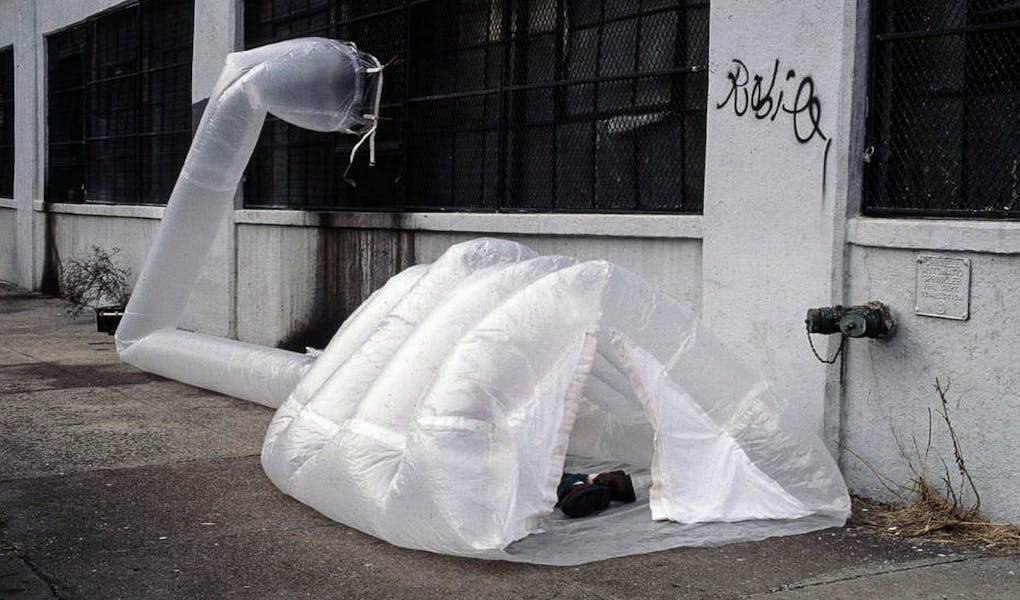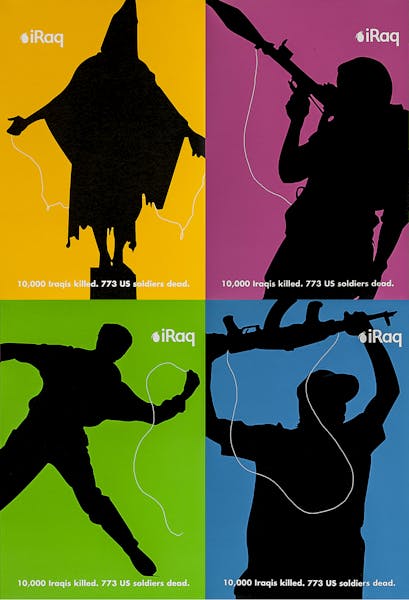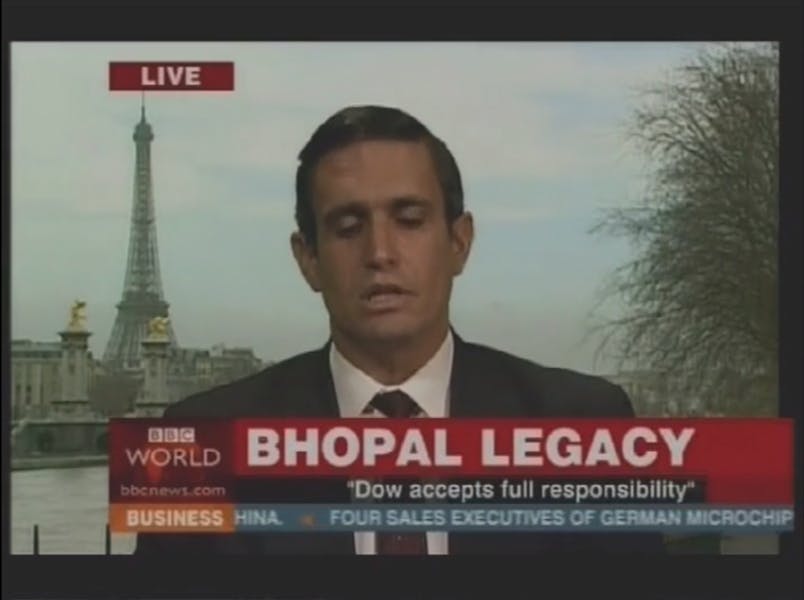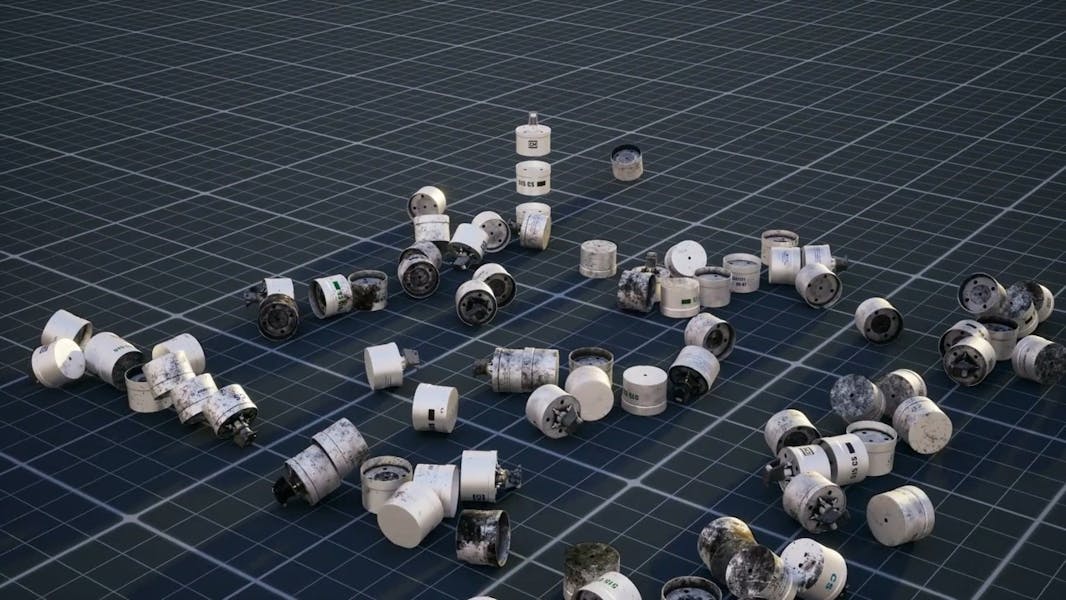 Books and Resources
If you are a parent or teacher preparing to visit Promise, Witness, Remembrance, the following websites provide useful resources for discussing race, racism, and gun violence with your children.
The National Museum of African American History and Culture recently unveiled Talking About Race. This website covers topics like race and racial identity, bias, being antiracist, the historical foundations of race, and more. The site also provides customized resources for parents, for educators, and/or for people committed to equity.
Learning for Justice, founded by the Southern Poverty Law Center, provides free resources to educators that can be used to supplement their curriculum and create inclusive school communities. Topics covered under the Learning for Justice curriculum include race and ethnicity, ability, immigration, and rights and activism.
Embrace Race is a website committed to raising a generation of children who are thoughtful, informed, and brave about race. Their 10 Tips for Teaching and Talking to Kids About Race is one of many action guides available to parents on their website.
PBS Kids for Parents features video clips from your favorite PBS Kids shows alongside authentic footage of parents discussing race with their children. These videos, along with other activities and suggested reading lists, can be found at Talking to Young Children About Race and Racism.
The Center for Racial Justice in Education compiled a list of interviews, articles, lesson plans, and more. You can find their Resources for Talking About Race, Racism, and Racialized Violence with Kids online, and it is updated regularly.
In Talking to Kids About Racism and Violence, the Child Mind Institute provides helpful tips for parents that allow them to support their children while also navigating their own emotions.
In 2015, The Today Show released an age-by-age guide for How to Talk to Children About Shootings. Suggestions for conversations with preschool/kindergarten children, elementary school age children, tweens, and teens are included.
Repair the World shares eight tips for Talking to Kids About Gun Violence, along with a list of recommended follow-up readings.
Download PDF
Promise, Witness, Remembrance Reading List
Collection Connections
If you would like to continue exploring the themes of Promise, Witness, Remembrance, we encourage you to spend time exploring these artworks in the Speed's permanent collection.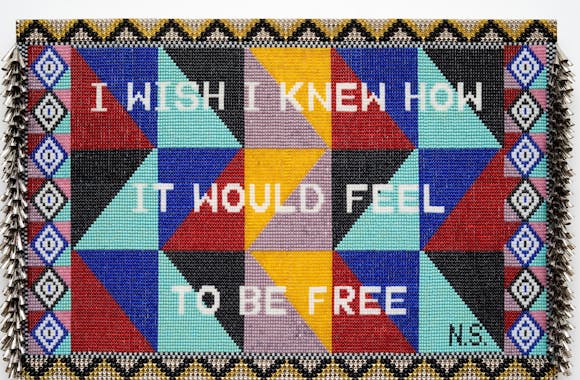 The Loft Gallery
Jeffrey Gibson
I Wish I Knew How It Would Feel to Be Free, 2018
The text that you see in this artwork comes from song lyrics written by Billy Taylor and Dick Dallas in 1963. The "NS" in the lower right corner alludes to Nina Simone, who released a popular recording of the song in 1967, which became a Civil Rights anthem. This piece was made by Jeffrey Gibson, a member of the Mississippi band of Choctaw Indians. In his hands, the words take on parallel meanings connecting to the oppression of Native Americans.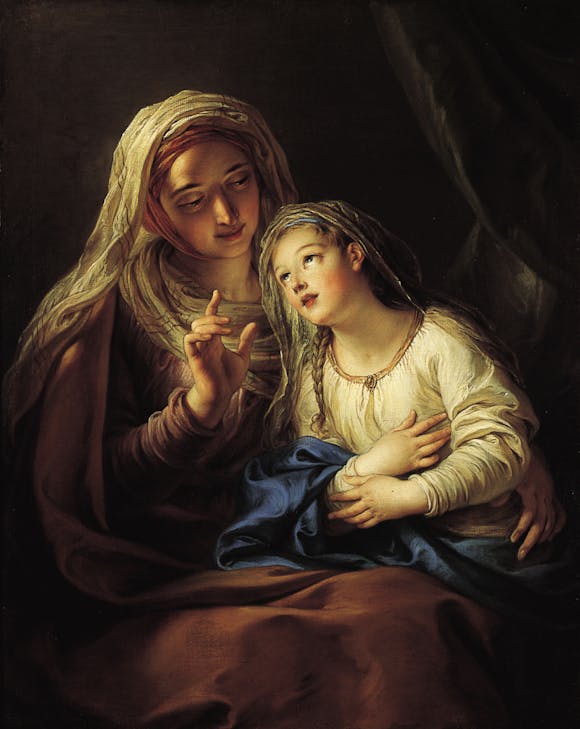 Gallery 15
Charles-Antoine Coypel
The Education of the Virgin, 1735-1737
This painting shows St. Anne teaching her daughter Mary about the scripture. There are no stories of Mary's childhood in the Bible, but in Medieval times stories about her family, childhood, and marriage began to be told. This painting illustrates the loving relationship between a mother and her daughter. In the 18th century, a painting like this also would have served as a model for mothers, who were encouraged to play a direct role in the education of their daughters, while also treating them with affection and patience.
Kentucky Gallery
George Peter Alexander Healy
Portrait of Sallie Ward, 1860
Sallie Ward Lawrence Hunt Armstrong Downs was a famous Louisvillian during the 19th century. Stories about Sallie Ward have become legendary, with some people admiring her grace and beauty and others thinking her spoiled and childish. She was best known for her four husbands, her lavish parties, and her signature lavender carriage. In this portrait, Sallie Ward is 33 years old—not much older than Breonna Taylor. Waht similarities and differences do you notice in how these two women are portrayed?
Kentucky Gallery
Adolph Alexander Weinman
Abraham Lincoln, 1911
Adolph Alexander Weinman's sculpture is one of four representations of Abraham Lincoln on view in the Kentucky Gallery, and served as a preparatory sketch for a larger sculpture on view in the Kentucky State Capitol in Frankfort. A son of Kentucky and our 16th President, we see Lincoln deep in thought, perhaps preparing to give a speech. Of the four artworks depicting Lincoln on view in this gallery, Weinman is the only artist who did not sketch Lincoln's likeness in real life. He was born in 1870, five years after Lincoln's assassination.
All of these artworks can be found on the 2nd floor of the North Building in The World Turned Upside Down: A Contemporary Response.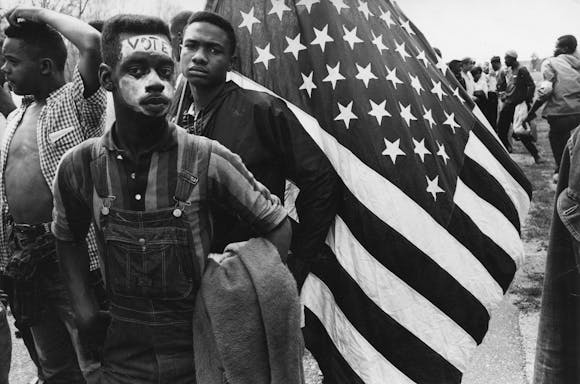 Bruce Davidson
Photos from the Time of Change series, 1961-1965
Bruce Davidson was just a young photographer when he joined the Freedom Riders in 1961, traveling from Montgomery, Alabama to Jackson, Mississippi to document the Civil Rights movement. Although Davidson considers himself a photographer, not an activist, his photos certainly document a movement and a moment in time when people felt called to action, actions that led to the Voting Rights Act of 1965, which prohibits racial discrimination in voting.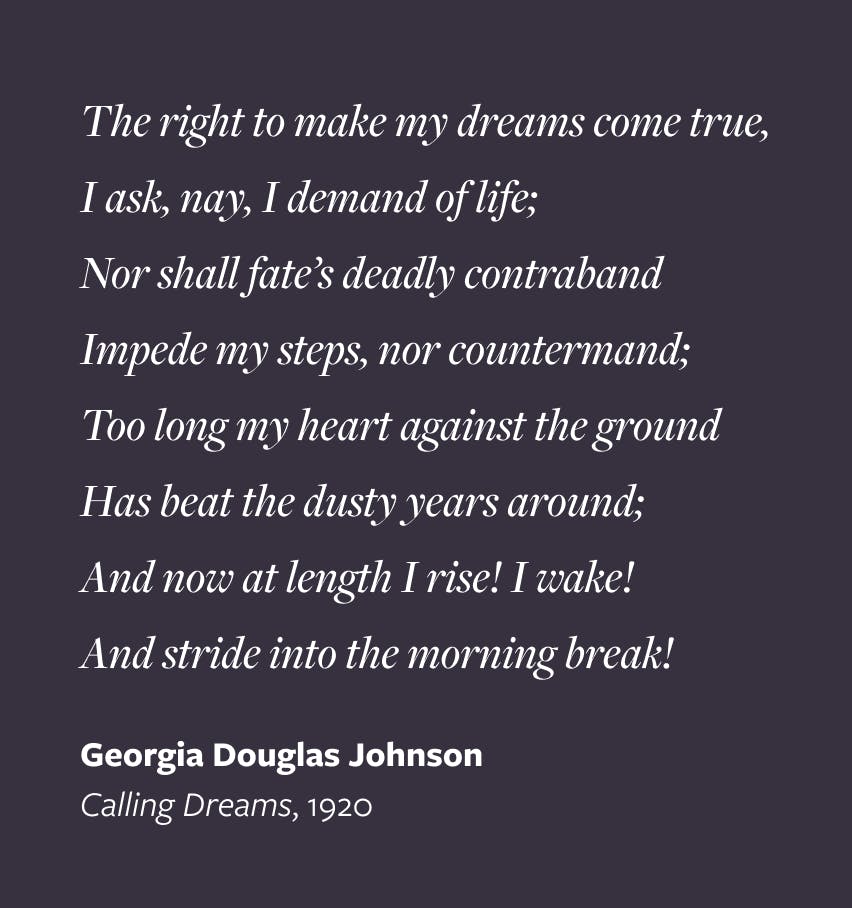 Winold Reiss
Poetess, from the series Portraits from Harlem, 1925
This drawing depicts Georgia Douglas Johnson, a poet who was an active member of the Harlem Renaissance. Her poems describe her experiences as a Black woman. Her poem Calling Dreams, published in 1920, remains relevant in the continued fight for racial justice.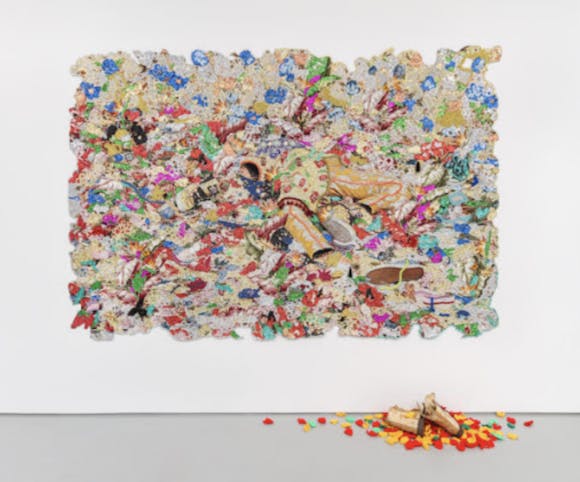 Ebony G. Patterson
Golden Rest — Dead Treez, 2015
The surfaces of Ebony G. Patterson's tapestries draw us in with their shiny appearance. As we spend more time looking, we begin to notice limbs and body parts within the composition. This tapestry is part of a series inspired by photos that show violence against the BIPOC community—most typically young men. Through these artworks, the artist is honoring bodies that would otherwise be forgotten. She is making them a part of history and she is asking us to bear witness to the violence and remember their stories.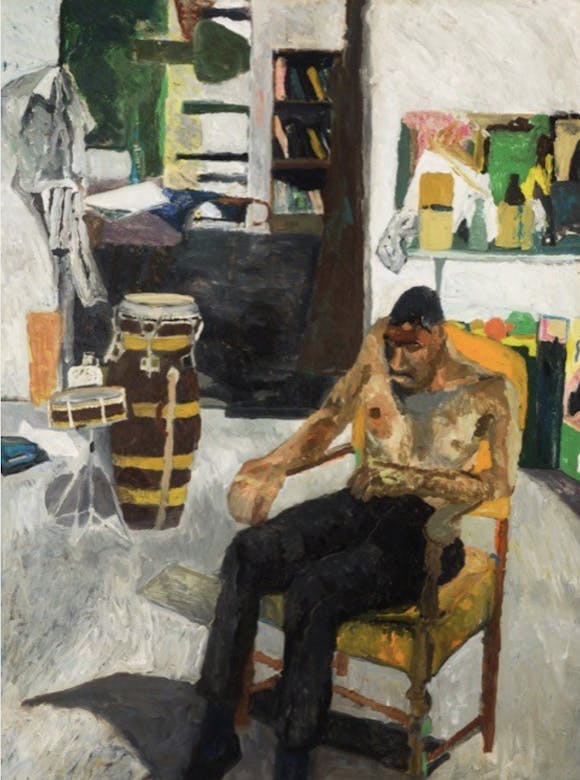 Bob Thompson
Self Portrait in the Studio, 1960
Like the artists Sam Gilliam, Ed Hamilton, and Noel Anderson, whose work is included in Promise, Witness, Remembrance, Bob Thompson has deep ties to Louisville. He grew up here, studied painting at the University of Louisville, and left. to join the vibrant arts scene of New York City. In his Self Portrait in the Studio, we see Thompson surrounded by the tools of his trade: a smock, canvases, and even an arrangement of fruit, perhaps the subject for his next painting. Thompson also loved jazz music, which helps to explain the snare drum and conga drum placed nearby.